pACKAGES AND WHAT I PROVIDE:
No matter what the package or event it's my client's event and I try to customize it as such. I provide wireless microphones for my own announcements or for others. Party lights and/or up lighting can be added to a package for free to give your event a club feel. My packages are competitively priced and at times my packages give the best deal around. I disc jockey because I love to provide this service, and loving the job goes a long way to provide the best service for any event.
Standard Weddings are 4 or 5 hours long. Some include a cocktail hour. I will be the Event MC and announce the Bridal Party Introductions and any other announcements as needed. As far as the music, you the client choose what type of music you want for the event. This can be done online or I provide paper forms for you to choose from. Additionally, I provide you planning forms that can be done online or I can mail paper forms to help your event. The planning forms are a timeline, bridal party info, and a place to list special and first dances. Sometimes needed is ceremony music and I can provide music if the ceremony is onsite of the reception.
No wedding is the same, so I encourage my clients to create a night that is their own. However, I can assist with ideas to make the reception run smoothly. I also, coordinator with any other event vendors you provide such as Videographer, Photographer, or Event Coordinators. To make sure they are ready to tape or photograph special moments like the first dance, cake cutting, and bouquet/garter. My involvement during the event is up to you. I can be as active and lively or if you are choosing a more laid back and low key event that can also be performed. My standard dress is a Tuxedo for the event, unless suggested or told otherwise by the client.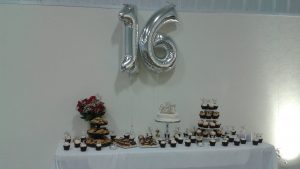 birthday party
Typical birthday parties are a Quinceanera, Sweet 16, 21st, 30th, 40th, 50th, 60th, 70th and 80th birthday parties. Most events are 4 or 5 hours long. Some are surprise parties and some are planned by the birthday person. When surprise parties are needed I do provide online planning forms to keep the party a secret. During the actual event I will be the MC and make announcements as needed.
book your service today
Disc Jockey
and / or
Photo Booth Service
anniversary
Some are 25th, 40th, 50th anniversary parties. I host the event as the MC and will make announcements as needed. In the event the couple wants to reenact their wedding (renewal of vows) I provide similar forms for a Wedding Reception that can help them plan this. A standard anniversary party will be 4 or 5 hours long, and sometimes a cocktail hour. Like any other event I can be as lively or low key as needed.
Corporate Event or party
These events are usually to reward and thank their employees. I will be the MC throughout, and in some cases someone from the company will ask to speak during the event. A corporate party usually takes place during the summer or around winter holidays. I work closely with the client to plan their event and cover and special events or announcements that will be needed during the event.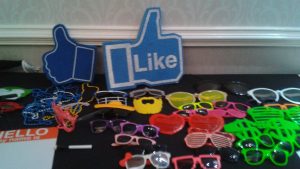 Graduation Party
Most are during May, June, or even July and are for graduation of high school or college. I will be the MC for the evening and make announcements as needed. Most of these events have an equal balance of the graduate friends and family. For this matter I encourage my clients to balance the music that relates to family and friends. This makes the event more memorable and like all events I take music requests from quests.
School Dance
If you are school is having a regular, homecoming, or prom dance I provide the music your classmates want. Also I have online planning forms to create a play list and plan the night. I will MC the night and take music request as needed. Party lights are standard with all events and are typically used.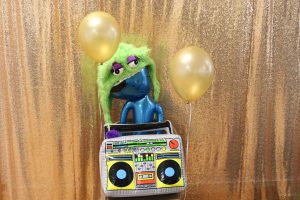 Class reunions
The typical class reunion is a 10 year, then after that can be every 5 years such as 15, 20, 25 or 30 year reunion. These events tend to be social and music can be provided in any era the client requests. I will MC the event, and provide a wireless microphone when alumni like to speak and make their own personal announcements. Sometimes reunions have a theme, such a Vegas Night, Caribbean, so forth and I can dress to what is needed for the event.
holiday party
Most of the holiday parties are for Christmas or winter holidays. However this can include Valentines Day, Saint Patrick Day, and Halloween Parties. For obvious reasons these events are very festive and include a clear cut theme. I can provide music to have a great holiday party and provide the emceeing throughout.
other parties and events
No matter the need for a Disc Jockey I can perform for your event. Such as a charit event, grand opening, family reunion, pool party, international festival, DJ night at a bar, and any other. I can help customize your event and provide the music you need. All it takes is contacting me and the event can be planned.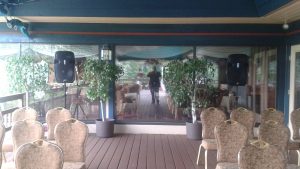 wireless battery powered setup
At an extra cost this option can be added to any package. Mostly used for Wedding and Ceremonies in remote locations such as beaches, by a lake, or venues with limited electric power. Sounds includes two battery powered wireless speakers and two lavalier mics one which an officiant can use and one can be used for the groom. Also, wireless handheld is available two.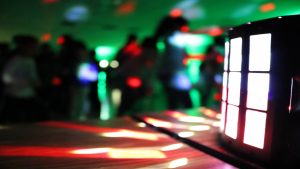 party lights
Dance lighting can be added to any package and is a free add-on. These light will help enhance the dance floor as the dance music is being played. Lights are speed enhanced and different settings can be played during slow songs etc.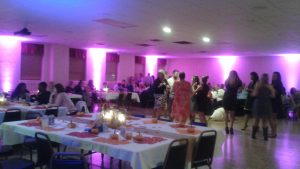 up lighting
Up Lights (currently 14 lights) can be added to any package to give your event a classy look. The up lights are battery powered, wireless, and are controlled by a phone app. I will work with my clients prior to the event to find out what the color design will be for the evening and also offer suggestions.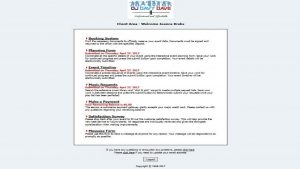 Online planning forms
The online planning forms I provide guests are password protected. Clients have like these since they can go online save and go back at later time. Green alternative to the old paper forms people use to fill out. Here are a few main functions of the forms:
Planning Forms, main form for your event such as a Wedding, Anniversary, Birthday, etc. and has sections to list special songs and dances. Also this form has areas to put special notes etc. for the event.
Timeline Form is great to gauge the particular order of events at night. If at a venue the caterer or banquet manager help coordinate that with you as well to ensure time of food, cake, etc.
Music Database is used to search and add songs to a play list you can create. This form has a special comment box to add a special note like "Request to my Parents", "Dedicate this song to my mother", etc. There is even a section to add the DO NOT play song to the list.
Payment Gateway section can be used to make PayPal Payments. Currently offering PayPal as payment as alternative to checks or cash.
Event Survey can be filled out after the event to provide feedback how the event with. I also encourage clients or their guests to also like and make a review on my Facebook Page!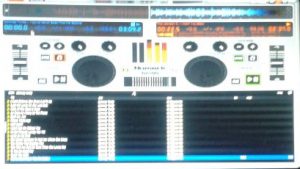 music selection
When planning an event such as a Wedding or Birthday Party there are some key factors to take in consideration when it comes to music selection such as:
What is your Favorite Type(s) of Music?
What are some Must Plays?
What are some Do Not Plays?
What are some Play if Possible Requests?
What is the Age Range of Guests?
What Cultures guests may be?
What music does some of your guests like?
What Theme is your event and if music should coordinate with that?
How many Guests are invited?
Do you want the event Low Key or Off the Chains?
Do you want guests to be able to give Music Requests or not?
Do you want the DJ to use judgment on music to be played during the event or do you want to
plan each song from start to finish?
These are a few basic questions to ask yourself when it comes down to the music for the event you are planning. Please don't hesitate to ask me specific questions about the music for your event. I have Disc Jockeyed many Weddings and parties and some things work and some things don't. I should be able to guide you in the right direction.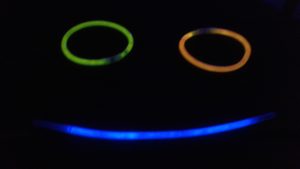 meetings and consultation
Anytime during the planning of an event my clients may contact me and ask questions about the event details and music. With this digital age I welcome text messages, emails, video calls or phone calls. When needed I will even meet clients in person to discuss their event details and questions. Sometimes if needed I can meet at the venue location to go over details and logistics at no extra cost.
additional resources
Music Resources
Listed here are some wedding resources that may be helpful for planning your event:
Popular Wedding Songs:
http://www.weddingwire.com/wedding-songs
Top 40 Music